Fireworks Science Party
Perfect for Ages 8 and over
Discover the science and experience the MAGIC of fireworks—right in your living room! This party explores different aspects of fireworks—light, colour, flight and fire—through fun with interactive science experiments (but without the explosions).

Wow your guests with a unique and unforgettable party!
What parents are saying about Nanogirl Parties
"My 9 year old and her friends were amazed, astounded, and incredulous at all the experiments in the Indoor Fireworks party! Bio Blitz (Isla) is fabulous and all the girls left telling their parents they want a Nanogirl party for their next birthday. We loved it!"
"Thanks so much Tammy for an awesome party sharing your science superpowers! Amelia felt very special and the kids all had a great time; and I'm sure will be talking about it for ages at school."
"Hands down the best birthday party EVER! Thank you Nanogirl Labs for coming and inspiring the next generation of engineers."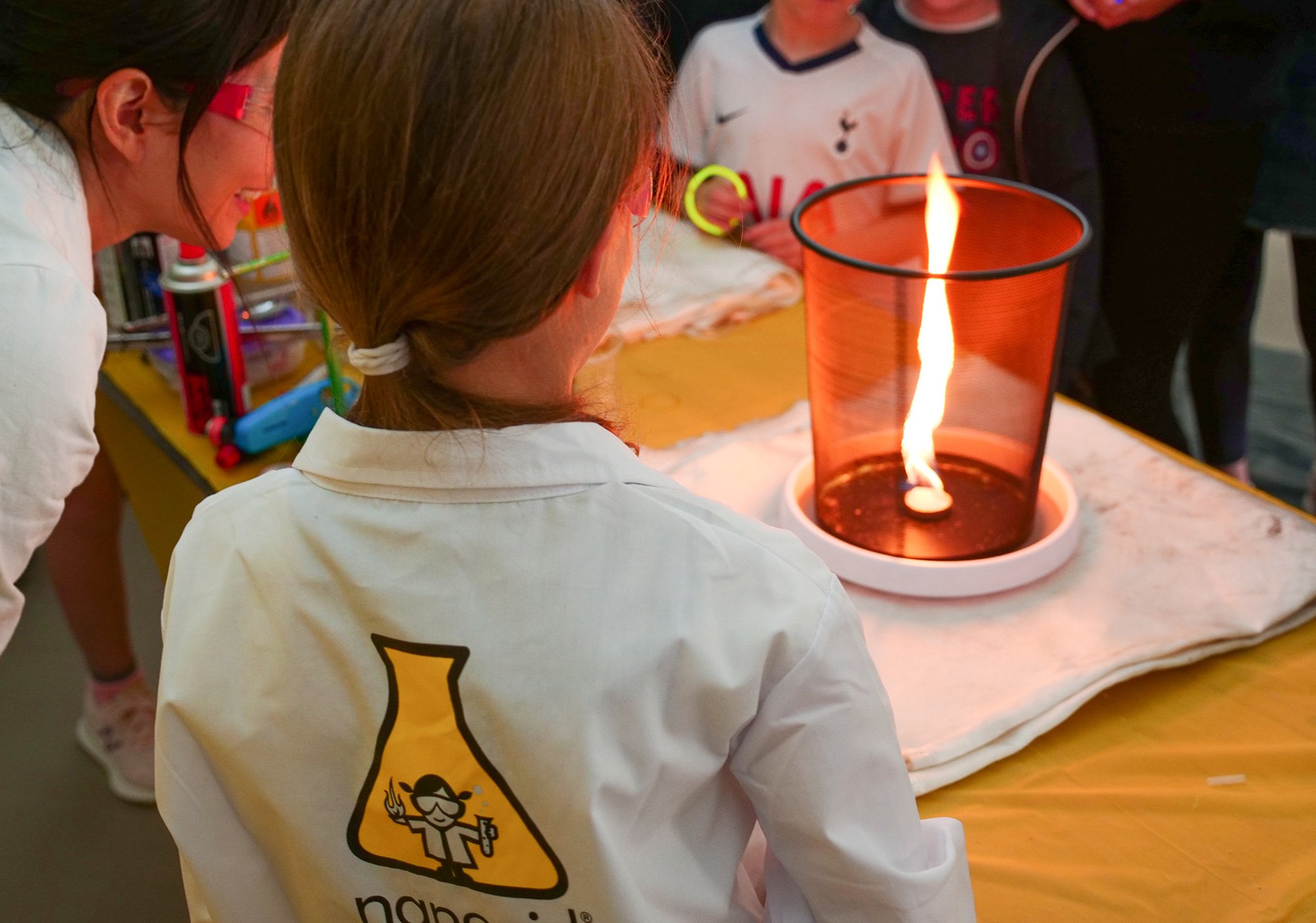 What's included in an Indoor Fireworks Party?
---
1-hour of interactive, indoor firework science FUN with your Nanogirl Scientist!

All the equipment for all the experiments. Waterproof drop cloths contain any mess, and we clean everything up at the end of the show!

A pair of science safety glasses for the birthday child to keep

Priced from

$320
Please Note: Due to open flame as part of this party, the indoor fireworks party is only for children 8 years and over.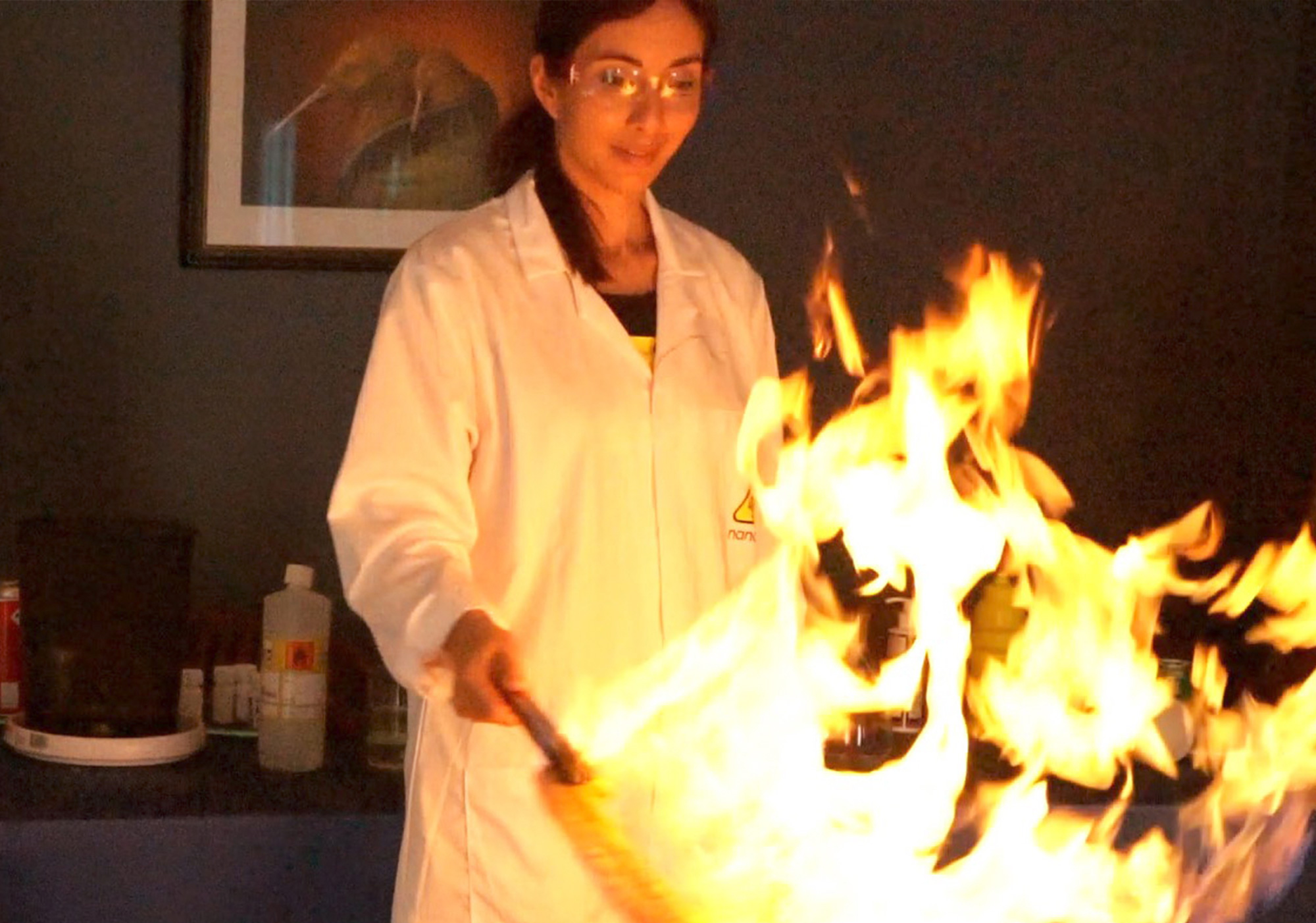 Stress-Free Entertainment
We take care of the party prep while you sit back and enjoy the show!
---
Once you've booked your party, we'll be in touch to make sure we understand all the support you need to make your birthday special and stress-free!
Party Add-ons
We offer free party invitations and can also supply goodie bags or party favours for your event. Visit our online shop for more awesome science gifts for your young scientist—from Nanogirl books and backpacks to microscopes, lab coats and more!
Accessibility
We know that some parties may need to be tailored for accessibility and children with special needs. We have lots of experience in this including touch-focused parties for children with vision impairments, and providing ear defenders for sound-sensitive children. Send us an email with your specific needs and we'll do all we can to help.
More Great Parent Reviews
"Thank you for making party planning a breeze and thanks so much to Michelle for an incredible afternoon–she was so fantastic and the kids and adults will remember it for a long time!"
"Simply fantastic, from the communication before hand to arrange the party, to the quality of the presentation and engagement with the children. Everything was excellent; all kids had a great time and my daughter (party girl) was in her element helping with the experiments. Was a fireworks party and we had no concerns around safety–everything was carefully thought about and managed. Highly recommend."
"Having Nanogirl at my daughter's birthday party was incredible, and an experience that I don't think the kids will forget. Thank you so much for the wonder."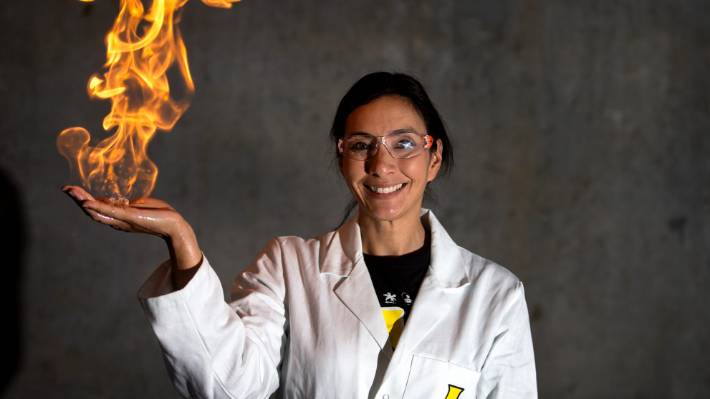 Fiery birthday party making science fun!
A Tauranga mum who threw a fireworks birthday party for her eight-year-old son says this type of event has the potential to spark children's interest in science...
Read full article >