Nanogirl Live! Theatre Shows
Live science edu-tainment, designed for diverse audiences.
---
A fun, engaging narrative and incredible feats of science & engineering make Nanogirl Live! a hit with audiences worldwide. Each show supports audience engagement and science principles communicated in a fun, easy-to-understand way for kids (and adults) to remember!
We have four tour-ready shows filled with enthralling science & engineering demonstrations—Little Bang Big Bang, Engineering Magic, Out of the World, and Bring on the Noise!
Touch Tour
A theatre show unlike any other!
---
For each of our theatre shows, we're able to offer a Touch Tour experience for low-vision and blind audience members who are given the opportunity to meet Nanogirl performers, touch costumes and props and get a sneak preview of experiments that are included in the performance.
Where will Nanogirl scientists appear next?
Find out when Nanogirl scientists will be visiting and performing in your area!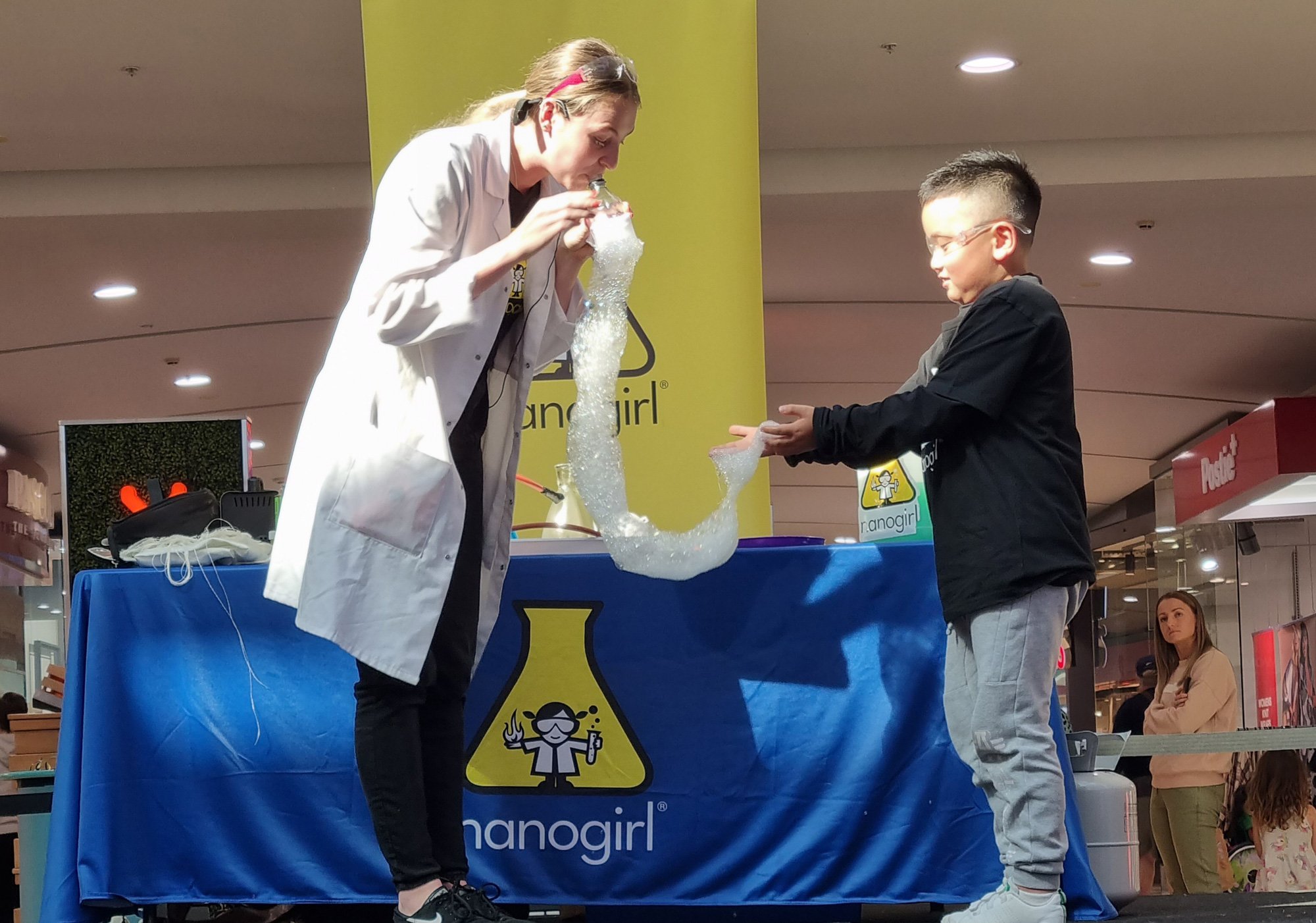 Science Entertainment for Groups & Events
Interactive children's entertainment for shopping malls, after-school clubs, school holiday programmes and more!
---
Developed by the same team responsible for our internationally renowned Nanogirl Live! science theatre and festival programme, these exciting and engaging performances are tailor-made for presentation within retail environments. Every one of our presenters is police vetted specifically for working with children and all are experienced in engaging with and delighting audiences of all ages.
Spectacular Shows!
From brilliant Bubbles and Slime booths to our Incredible Liquids show—there's plenty of exciting science event fun for everyone! Our experiments are designed to delight and will keep families coming back again and again.
Superhero Science Assembly Shows
Brilliantly fun and interactive superhero science shows for primary and intermediate schools
---
Are you a teacher or educator interested in bringing Nanogirl to your school? Our presenters and educators regularly visit schools, engaging both students and teachers alike.
Nanogirl Superhero Science assembly shows are engaging and impactful live science performances delivered by expert science communicators.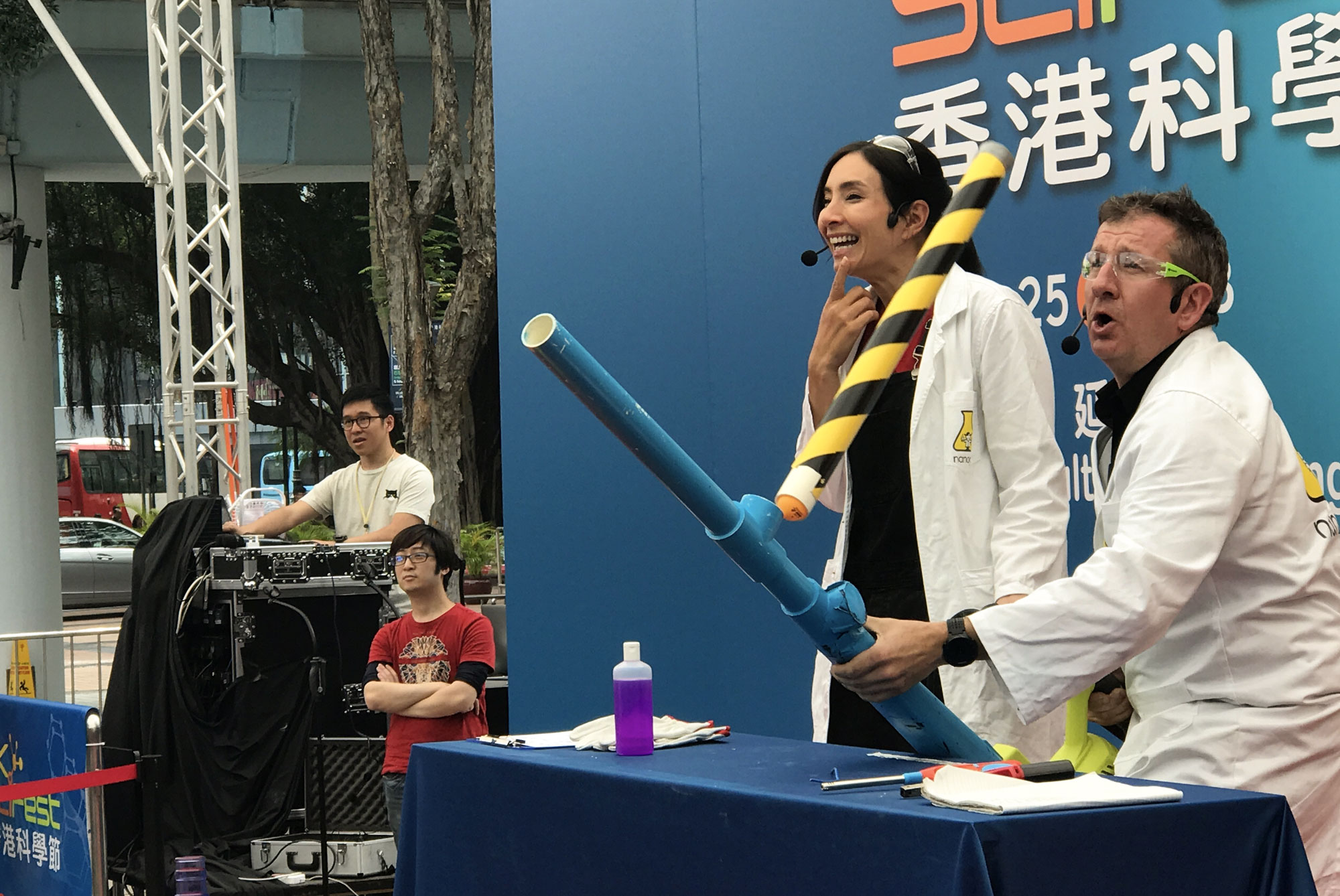 Street Science
Exhilarating, up close and interactive live science demonstrations.
---
In addition to our mall shows and full stage shows, we offer Street Science—highly engaging, interactive science shows created specifically for outdoor 'busking' style engagements.
Often presented in festival settings alongside our full stage shows, Street Science brings audiences close to the action, with Nanogirl scientists engaging directly with the crowds.