Science in Schools
Interactive and impactful in-school live science performances delivered by expert science communicators.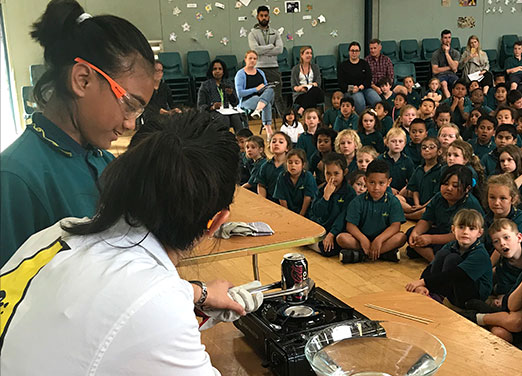 Interactive Shows
With four interactive one hour shows to choose from, kids will have the opportunity to help with experiments and to engage in our Super Scientist Q&A session at the end.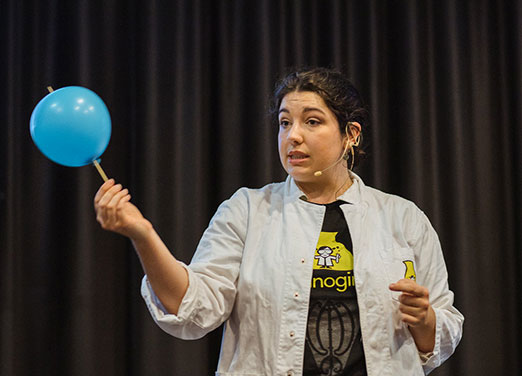 Qualified Scientists
We believe that positive role models can make all the difference, especially for encouraging kids in STEM, so all Nanogirl school shows are delivered by a fully qualified scientist or engineer who is experienced in effective science communication.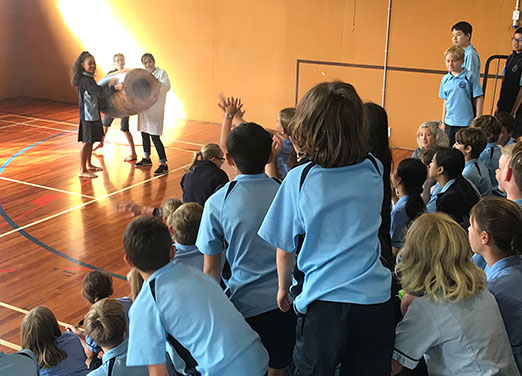 Engaging Content
We offer exciting live science shows as well as talks on STEM subjects, STEM careers and leadership. We support NZ School Curriculum at Levels 3-6, which incorporates Maori myths and legends, and is filled with experiments to captivate students and teachers alike.
LIVE SCIENCE ASSEMBLY SHOW
Superhero Science with Nanogirl
Who wants to be a superhero?
---
The Nanogirl 'Superhero Science' show gets noisy and explosive, as we explore the science behind superpowers and help your students to engineer superpowers of their own.

We've been performing Nanogirl science shows in primary schools for over six years, and in 2019 over 10,000 students in schools around NZ enjoyed our school performances.

'Superhero Science' is a professional, interactive one hour show, ideal for primary school students in Years 1-8. It's filled with exciting experiments that bring science and engineering to life, from a toilet paper canon to a leaf-blower powered hoverboard!

The content of the show is designed to support the NZ School Curriculum at Levels 1-3, and captivates both students and teachers alike though an engaging storyline that incorporates Māori myths and legends.
Spectacular experiments with an engaging narrative
---
Light the Fire
We'll learn about the science of fire through the Māori story of Mahuika and how Maui stole her fire.

Balloon Bursting
We'll experiment and test hypotheses together, and learn how to push sharp sticks through balloons without them bursting by understanding the science behind how things break.

Defining Gravity
We'll learn about gravity and how roller coasters work, and perform a daring experiment that risks us all getting wet!

Taking Flight
We'll engineer a toilet paper cannon and a giant, leaf blower-powered hoverboard, all while learning about the science of flight.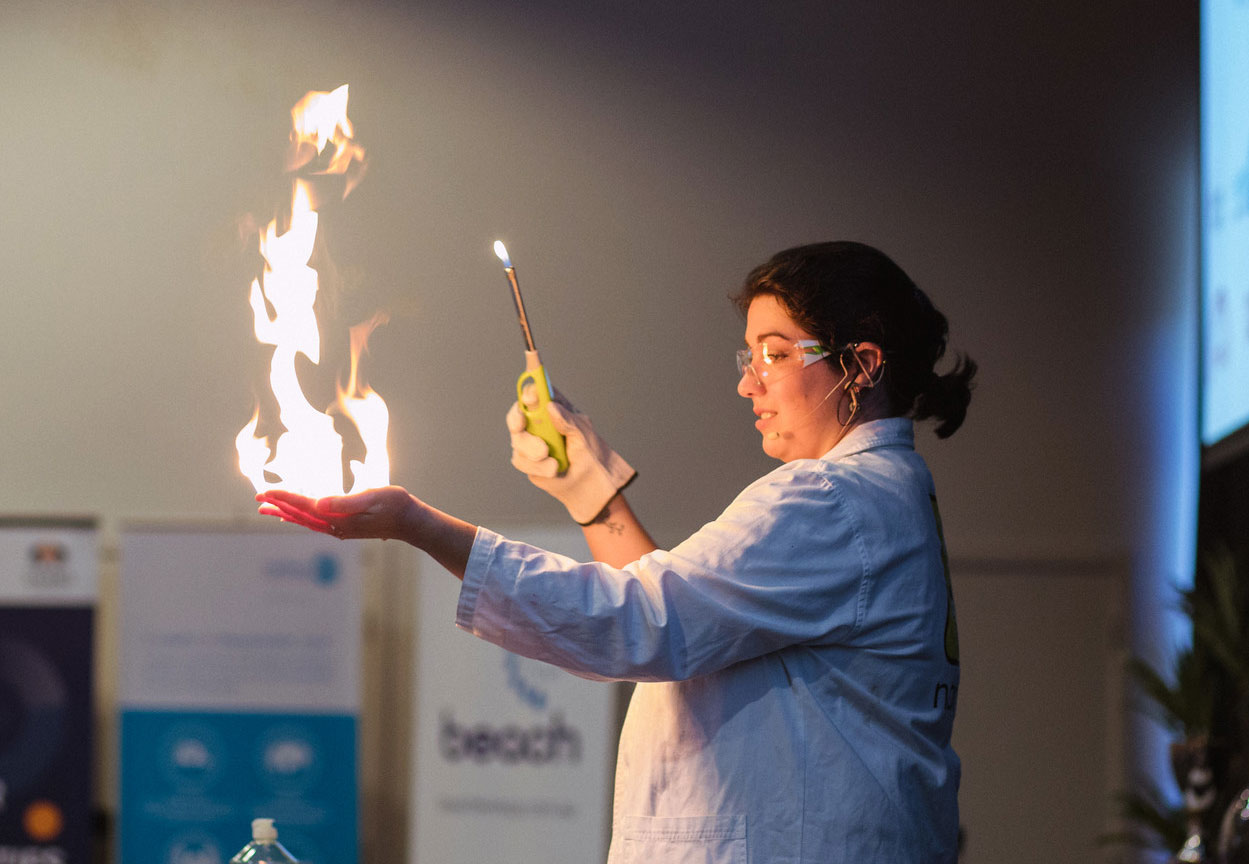 The children really enjoyed themselves—my own daughter was in the crowd and spent the weekend telling us she wants to be a scientist just like Nanogirl when she grows up. Success!
Thank you Nanogirl for organising this amazing event! I have had great feedback from students and many are keen to attend the November event with their families! Burnside Primary School loved having Nanogirl and I am sure the students will be inspired for years to come!

ADD A PLD SESSION
Double your STEM impact
---
Get the most from your Nanogirl school visit by adding a practical, ideas-filled Nanogirl Teacher PLD session.

Everyone's amped after the assembly show, kids and teachers alike. By combining your Superhero Science assembly show with our practical, ideas-filled Teacher PLD workshop, teachers will be motivated and empowered, and your students will be primed STEM sponges.