Science in Schools
Interactive and impactful in-school live science performances delivered by expert science communicators.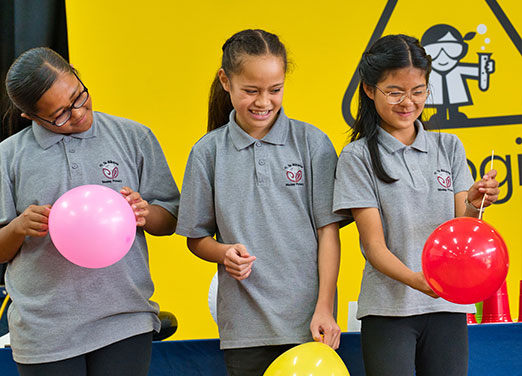 Interactive Shows
With four interactive one hour shows to choose from, kids will have the opportunity to help with experiments and to engage in our Super Scientist Q&A session at the end.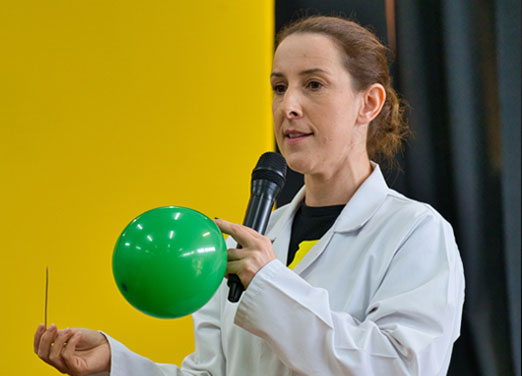 Qualified Scientists
We believe that positive role models can make all the difference, especially for encouraging kids in STEM, so all Nanogirl school shows are delivered by a fully qualified scientist or engineer who is experienced in effective science communication.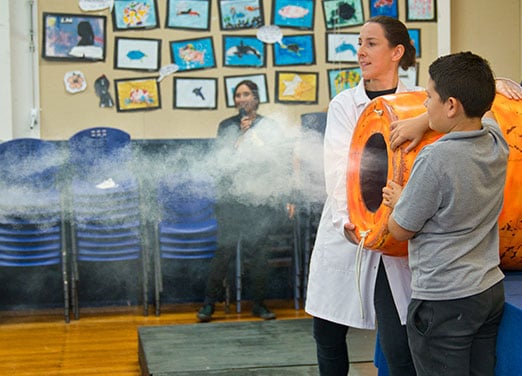 Engaging Content
We offer exciting live science shows as well as talks on STEM subjects, STEM careers and leadership. We support NZ School Curriculum at Levels 3-6, which incorporates Maori myths and legends, and is filled with experiments to captivate students and teachers alike.