Science in Schools
Assembly Shows
Interactive and impactful in-school live science performances, delivered by expert science communicators.
"Thank you so much for coming to our school. Our students LOVED it. We (teachers) liked how you talked about what a Scientist does/thinks/says and how you linked the Science to superhero powers as you conducted the experiments. This was a great way to kick-off our term of pure Science learning."
"The children really enjoyed themselves—my own daughter was in the crowd and spent the weekend telling us she wants to be a scientist just like Nanogirl when she grows up. Success!"
"Thank you Nanogirl for organising this amazing event! I have had great feedback from students! Burnside Primary School loved having Nanogirl and I am sure the students will be inspired for years to come!"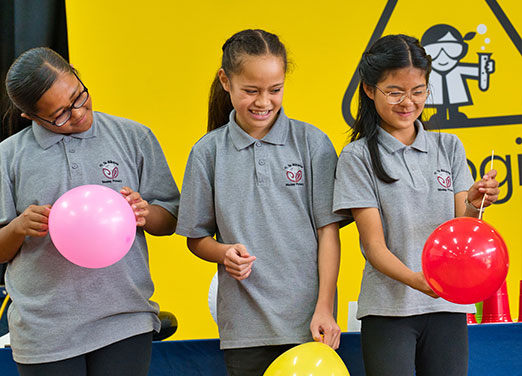 Interactive Experiments
Our one hour Superhero Science show gives kids the opportunity to help with awesome hands-on experiments and to engage in our Scientist Q&A session at the end.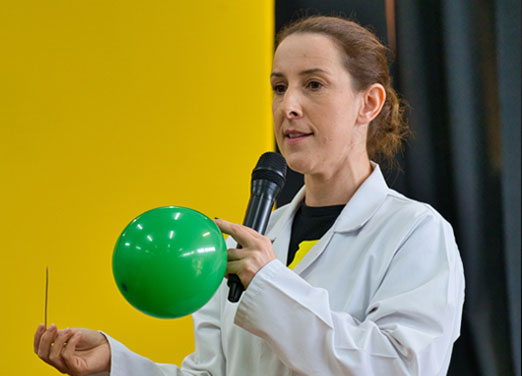 Qualified Scientists
We believe positive role models make all the difference, (especially to encourage kids in STEM) so all Nanogirl school shows are delivered by fully qualified scientists & engineers who is experienced in effective science communication.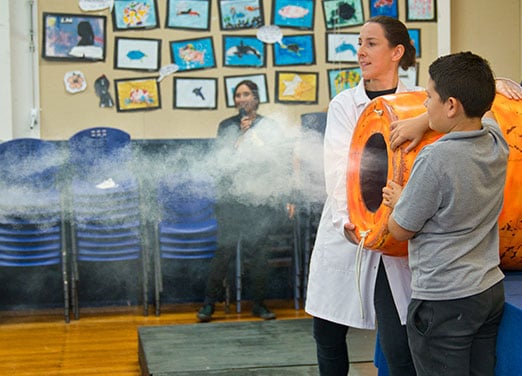 Engaging Content
Our exciting live science shows include talks on STEM subjects, STEM careers & leadership and are filled with experiments to captivate students and teachers alike!