Free Science Resources For Teachers
Curriculum-aligned materials to help you to confidently and successfully bring STEM to life in your classroom.
---
Simple experiments, instructional videos and downloadable lesson plans for classes of children aged 6-14, to help you inspire a lifelong curiosity amongst your students and teach future-critical STEM skills. No expensive lab equipment required!
Nanogirl's STEMSTARS, brought to you by Genesis School-gen
Designed for teachers of Years 3-4, STEMSTARS makes it easy to run inspiring, hands-on STEM lessons in the classroom.
---
Through captivating original stories that bring STEM concepts to life, as well as practical, hands-on activities that get kids experimenting and working together to solve problems, STEMSTARS will give you the confidence to lead your class on a journey of STEM discoveries.
Thanks to our partners, Genesis School-gen, this new curriculum-linked resource is now available to order on a 'buy one, give one' basis, so that all schools have the opportunity to access STEMSTARS, no matter their budget or circumstance.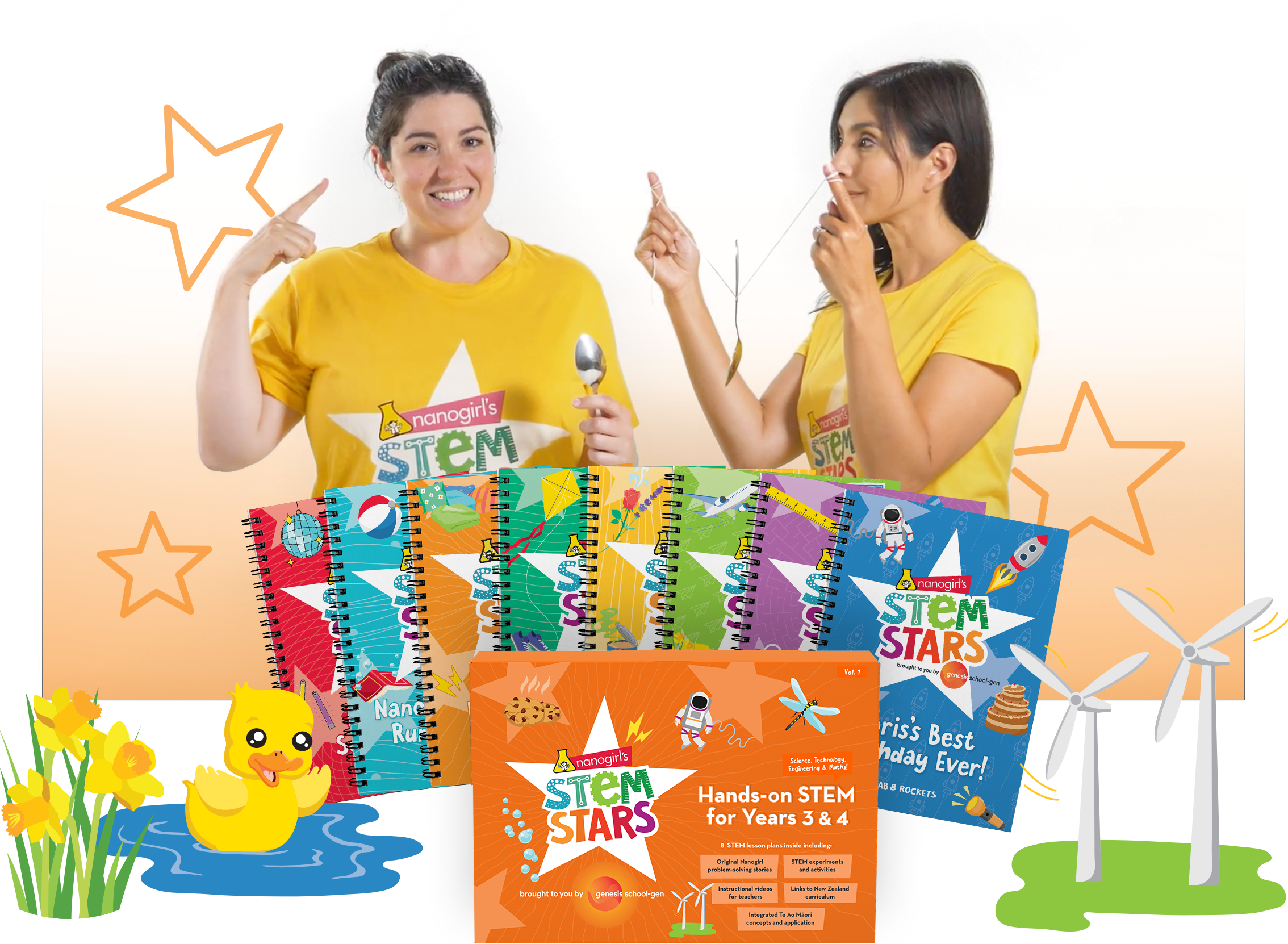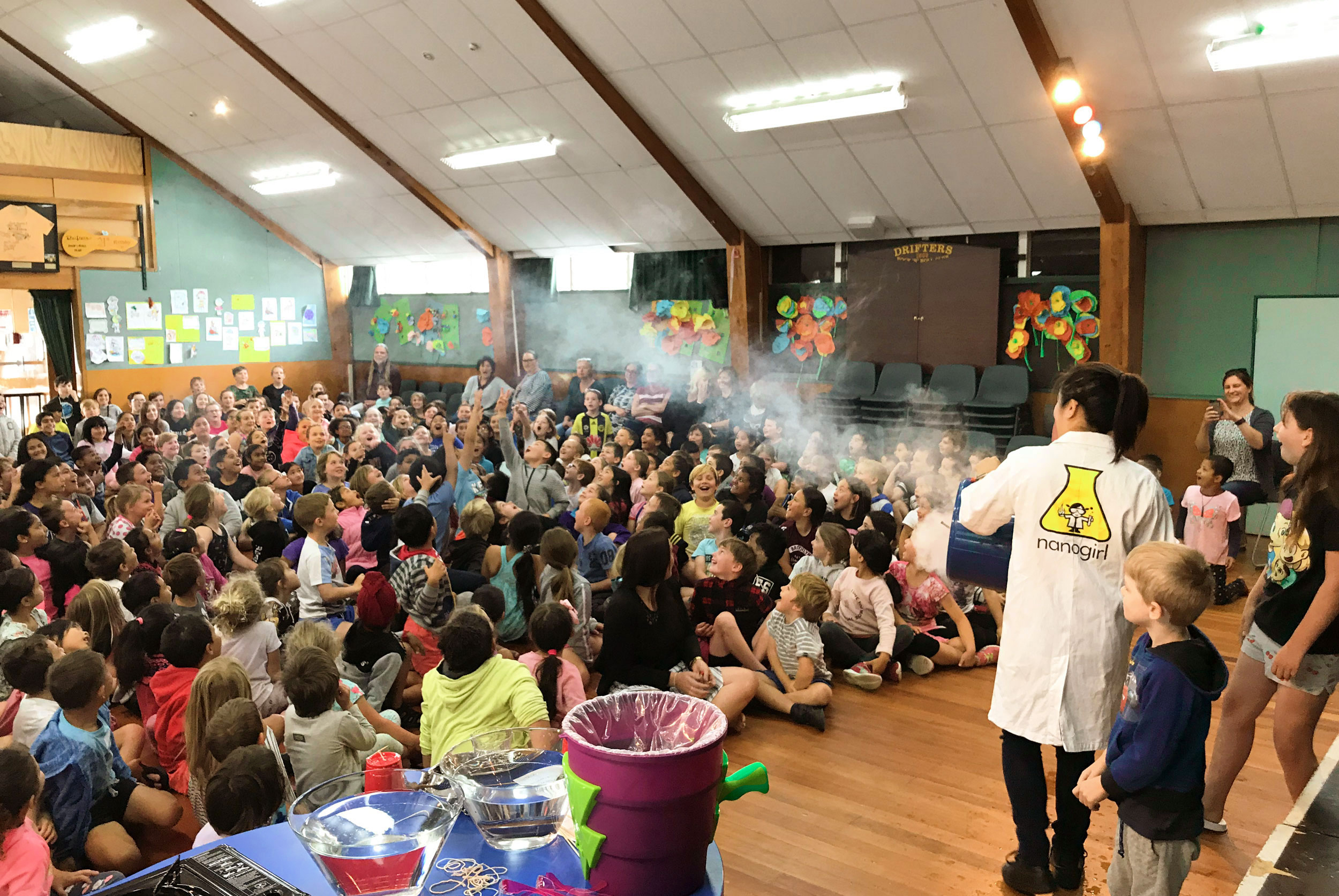 Superhero Science Assembly Shows
Interactive science and STEM shows for primary and intermediate schools.
---
Nanogirl is passionate about making science and STEM exciting and accessible for primary and intermediate school students across New Zealand.
We've been performing our Nanogirl 'Superhero Science' assembly shows for over six years, and in 2019 over 10,000 students in schools around the country enjoyed our school performances.
Our students LOVED it. We (teachers) were talking about how much we liked the way you talked about what a Scientist does/thinks/says as you were conducting the different experiments. This was a great way to kick-off our term of pure Science learning…based around the Nature of Science. So thank you so much!

PLD For Teachers
Interactive STEM PLD sessions for primary and intermediate school teachers.
---
Practical workshops to empower you to facilitate inspiring and engaging STEM lessons in your classroom. Learn from experienced and friendly science educators who will teach you fun and easy experiments and leave you with printable curriculum packs to refer back to.
It was amazing. Such cool science with things we already have…All very simple ideas and easy to implement—want to do them all!