Nanogirl's LAB
Build Your Own Superpowers!
Join Nanogirl's Lab and learn how to be a STEM-powered superhero using things you can find around the house. How do things fly? How do our muscles work? Let's find out at Nanogirl's Lab.

See Nanogirl Live!
Get ready for Nanogirl's explosive, exciting and educational live performance programme!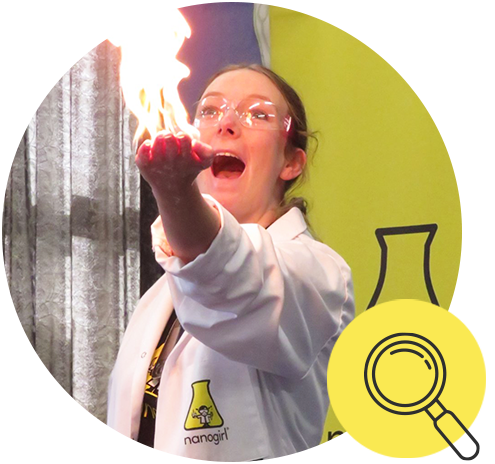 Where will Nanogirl be next?
Find out when Nanogirl scientists will be visiting your area.
Nanogirl's Great Science Adventures Podcast
Join Nanogirl and CLAIR (Nanogirl's nanobot, Constantly Learning Artificial Intelligence Repository) for an exciting science-filled podcast adventure. In each episode, Nanogirl will take a group of budding young scientists with a curly science question to meet an expert scientist and discover the answer.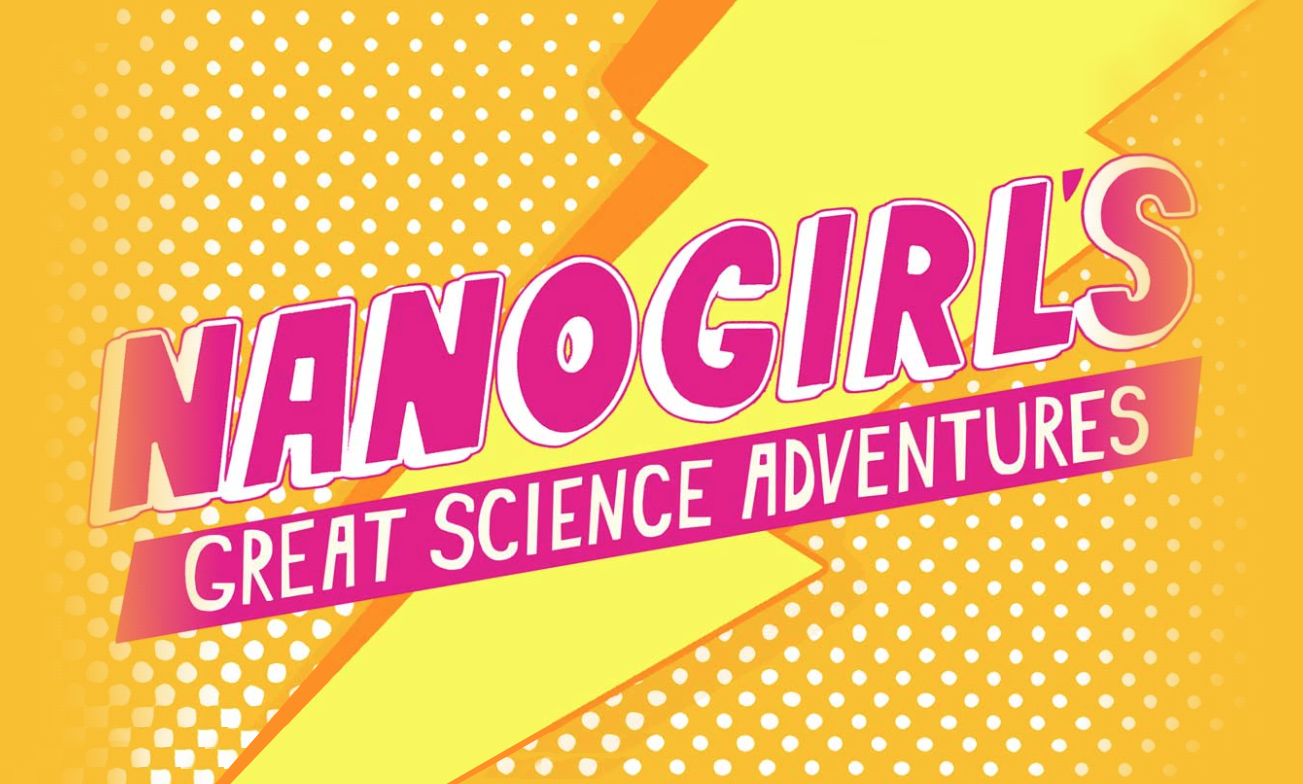 Nanogirl and the Imaginauts
Watch Nanogirl's brilliant kids game show, where imagination meets science. It's fun, it's messy, and it might just blow your mind.
Nanogirl and the Imaginauts—
Winner of the IPST Education Award 2019
Join us for more videos and fun over at Nanogirl's Lab!
Visit Nanogirl's Lab
Visit Nanogirl's Lab