Nanogirl Live theatre tickets are on sale NOW!
Visit our ticketing website for dates, venues and to purchase your tickets today!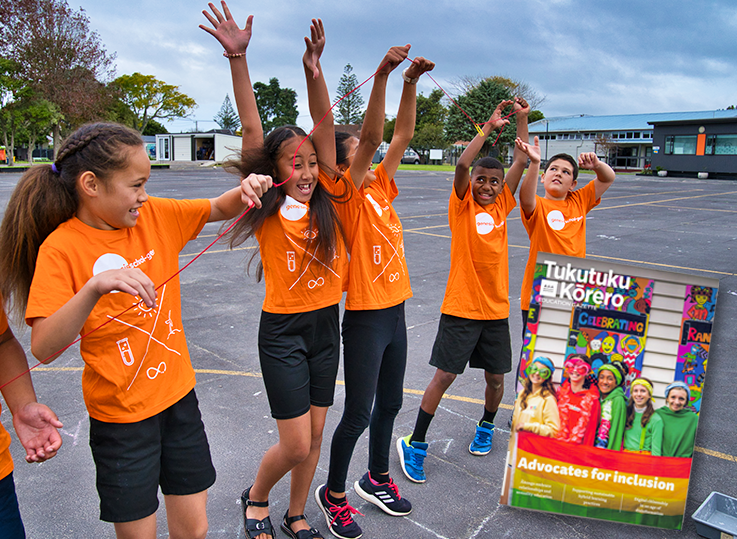 Nanogirl's STEMSTARS featured in the Education Gazette
Nanogirl's brand new primary school programme, STEMSTARS, has been put to the test in classrooms across Aotearoa this school term–sparking the curiosity of tamariki and connecting science to their everyday lives.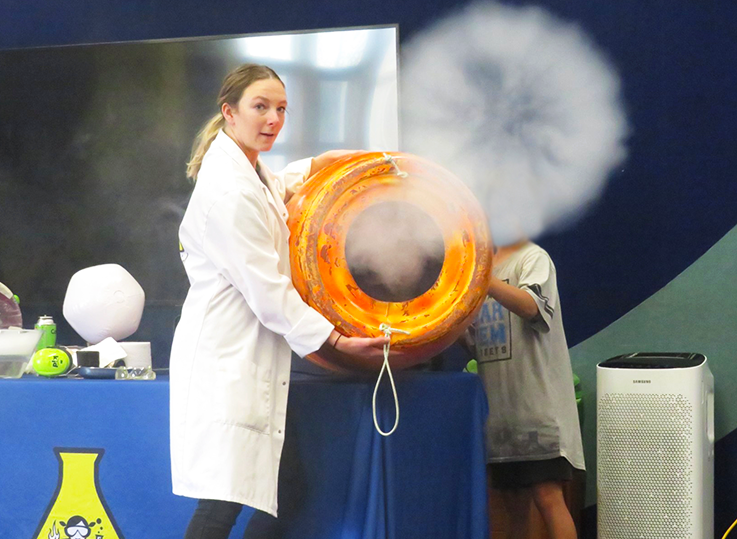 Nanogirl Labs partners with Eastbay REAP for a week of awesome science outreach!
Eastbay REAP helped Nanogirl Labs reach teachers and more than 2,200 young people in support of our mission to enable every child to have a meaningful relationship with STEM.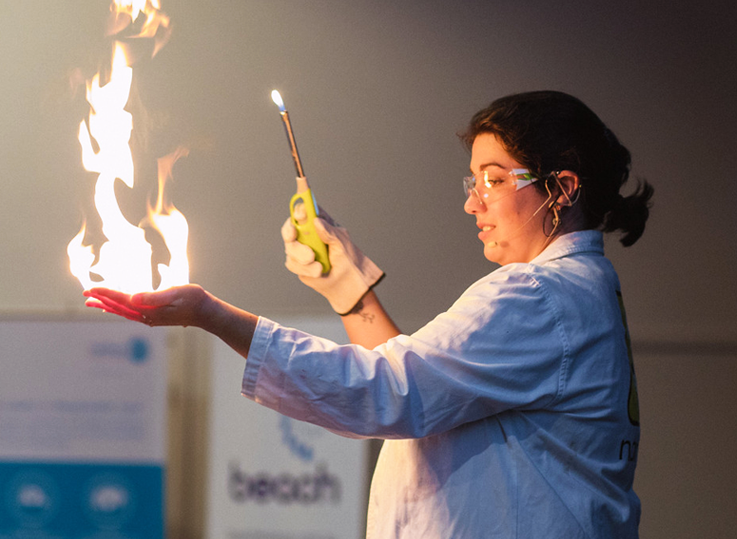 Bangs, fire and smoke rings hook kids on science
"How many of you would like to have superpowers?" asked Nanogirl in the Dannevirke South School Hall. Already she had the audience of school children hooked on science.
Watch our latest Youtube Videos
---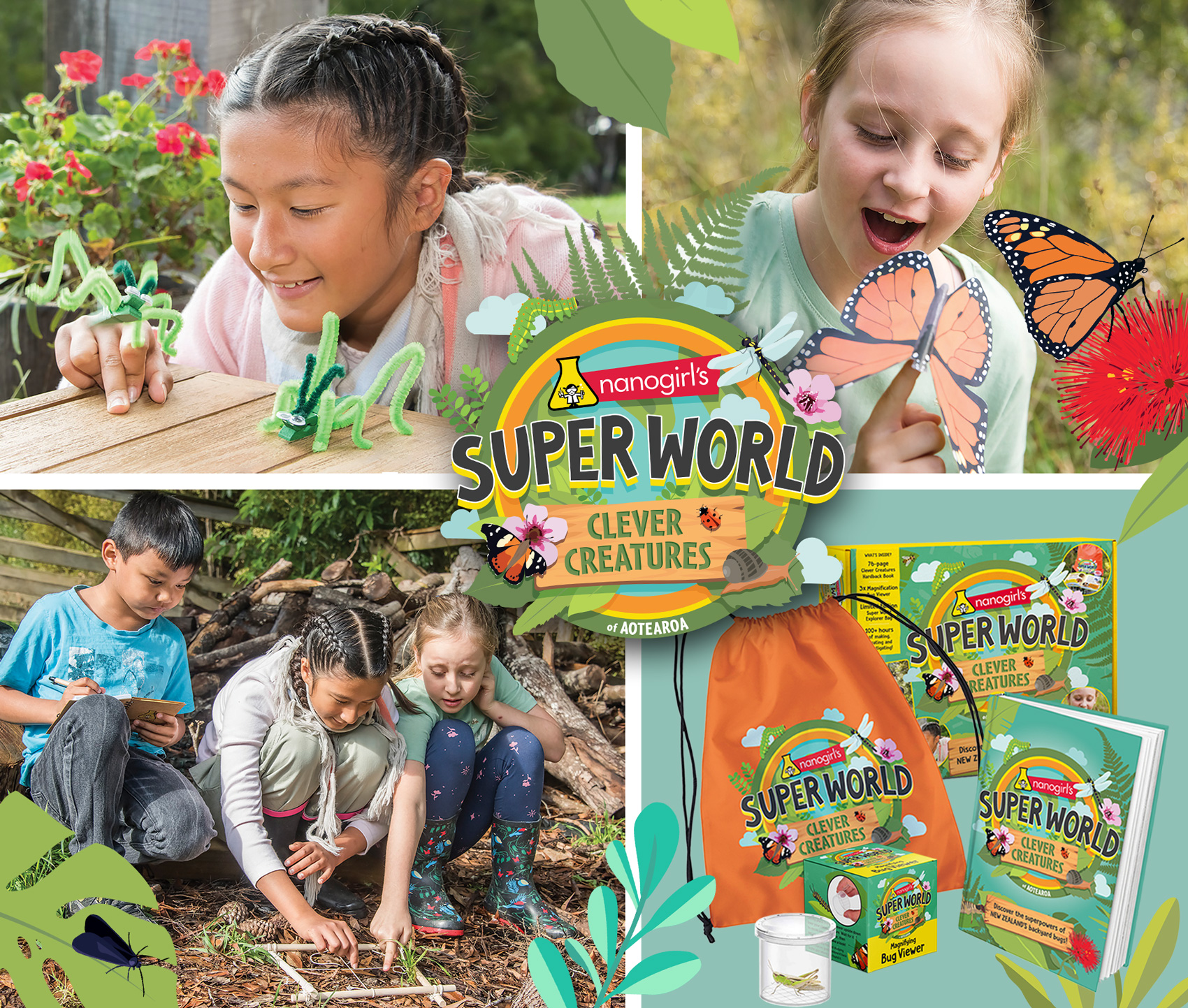 Nanogirl's Super World Explorer Series
Discover the superpowers of New Zealand's Clever Creatures with this first-in-the-series box set!
---
Packed with 100+ hours of screen-free, nature-based STEM fun for ages 5-12, Nanogirl's Super World introduces children to the incredible superpowers of NZ's bugs—from catching prey with slime, to using solar-powered wings to fly!

Available now in our online shop as well as in Whitcoulls, Paper Plus and all good bookstores across New Zealand.
Discover the Excitement of Nanogirl Live!
Check our events calendar page to find theatre shows, holiday programmes and festival events near you!
Creating Opportunity with STEM Education
Everyone, everywhere should have the opportunity to dream bigger and achieve more with STEM.
---
At Nanogirl Labs, one of the key outcomes of our work is increasing diversity and inclusion in STEM fields (Science, Technology, Engineering and Maths). We work globally with partners to bring about meaningful change—designing and delivering products and experiences that bring about meaningful change and inspire tomorrow's thinkers and creators.
When you choose Nanogirl Labs for your child's learning journey, trust that our products and programs are carefully designed to be engaging, interactive and effective. We are accredited by STEM.ORG, so you can be confident we meet high standards in STEM (Science, Technology, Engineering & Maths) education.
We work globally with partners who share our passion—creating opportunity through STEM.
If you'd like to join us on our mission, please get in touch!